TULSI GABBARD: "The most recent example of inexperience in national security and foreign policy came from your recent careless statement about how you as president would be willing to send our troops to Mexico to fight the cartels."
PETE BUTTIGIEG: "That is outlandish, even by the standards of today's politics. ... I was talking about U.S.-Mexico cooperation. We've been doing security cooperation with Mexico for years, with law enforcement cooperation and a military relationship that could continue to be developed with training relationships, for example. Do you seriously think anybody on this stage is proposing invading Mexico?"
GABBARD: "You were asked directly whether you would send our troops to Mexico to fight cartels and your answer was yes. The fact checkers can check this out."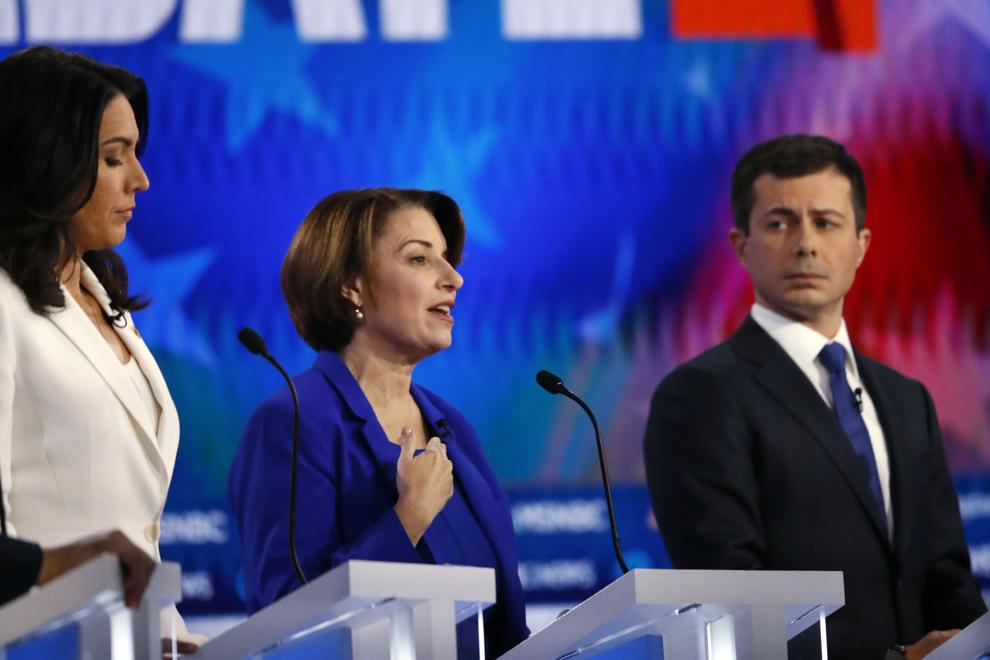 THE FACTS: Neither offered a fully accurate account in their exchange.
Gabbard did not accuse Buttigieg of being open to "invading" Mexico, as he suggested she did. But she did not explain the context of his remarks at a Latino-issues forum in Los Angeles on Sunday.
At the forum, he heavily conditioned the idea of sending troops to help Mexico fight the drug and gang war, saying he would only do so if Mexico wanted the assistance as part of a security partnership.
"There is a scenario where we could have security cooperation as we do with countries around the world," he said in Los Angeles. "I would only order American troops into conflict if there were no other choice, if American lives were on the line and if this were necessary in order for us to uphold our treaty obligations.
"But we could absolutely be in some kind of partnership role if and only if it is welcome by our partner south of the border."
The Associated Press has been fact-checking politicians since 1996, when Bill Clinton was president. These are not opinion pieces but instead are straight-news items that adhere to AP's Statement of News Values. The AP encourages readers to reach out with comments, fact-checking suggestions and corrections at FactCheck@ap.org. Learn more about the team and how this content is produced at apnews.com.
Associated Press writers Collin Binkley, Ellen Knickmeyer, Ricardo Alonso-Zaldivar and Calvin Woodward in Washington and Kathleen Ronayne in Los Angeles contributed to this report.